ABOUT
PLAYTRIX
Playtrix is a family-owned company with over 35 years of experience in crafting cutting-edge casino games. Our products are renowned for their exceptional reliability and widespread acclaim across the globe.

Playtrix products enhance your profitability and provide your players with user-friendly interfaces and exceptionally entertaining fast-action games. We specialize in developing powerful games for casinos, game rooms, online platforms, and mobile apps.

Playtrix is the pioneer designer and manufacturer of the X-Tera Boards, Celebration Games series, and many before them. Beware of counterfeit game copies that pose significant security risks and can result in substantial financial losses. We have been offering authentic and secure games for almost three decades, earning the trust of numerous satisfied repeat customers. Stay away from pirated boards that may have back-doors and may lose a lot of money. Always look for the following features in the original PLAYTRIX board: AUTHENTIC * RELIABLE * SAFE * SECURE

Check-out our apps and online games PLAY NOW
A WORD FROM OUR PRESIDENT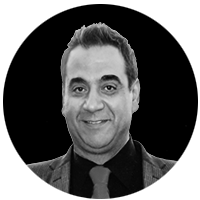 "Be the change you want to see in the world". So it has been said. Today, we have to be the change for world peace. Be the change for better environment. Be the change for higher morality and decency. Be the change for higher education. Be the change for everything that makes our fellow human better. It starts with you and me. Let us care more about our world and leave a good environment for the future generations. Not only ecological environment but also moral and cultural environment. May our days be long and may we be remembered well.
- George Samaha
FOR IMMEDIATE RELEASE
"Create your own casino" Sizzling Success Story Continues
London, UK, SEP. 27,2023, – Playtrix, a leading name in the world of online gaming, is proud to announce the continued success of their flagship online game, Casinolava. With a fervent and ever-expanding player base, Casinolava has cemented its status as a top-tier online casino experience. Since its initial launch in 2021, Casinolava has captivated players from around the globe with its thrilling array of casino games, stunning graphics, and immersive gameplay. With a commitment to delivering a secure and enjoyable gaming environment, Playtrix has strived to meet and exceed the expectations of its dedicated player community. Playtrix's CEO, Mr. George Samaha said: "The success of Casinolava is a testament to our team's dedication to delivering a world-class gaming experience." Samaha continued: "We're thrilled to see our players enjoy the games so much, and we remain committed to providing them with the best online casino experience possible." Further to the "phenomenal entertainment" as the company describes it, CasinoLava has a very special feature rarely found in such apps which transforms it into a vibrant social gathering, brimming with excitement and competition, offering substantial rewards and entertainment to both users and hosts.
CasinoLava allows you to create your own casino.
For media inquiries: Use the "Contact us" form below Play CasinoLava now: https://casinolava.com
Playtrix Press Releases
FOR IMMEDIATE RELEASE Monday January 4, 2021
Playtrix releases the CasinoLava application
Playtrix today announced the launch of the CasinoLava app on iPhone, Android, and web. The company said the whole project was built from the bottom up with player high entertainment, security, and efficiency as the utmost priorities. "Our top goal is to offer great entertainment value to our players", said George Samaha, president. "In an efficient and extremely secure environment", he added. Playtrix has a reputation of creating very simple interfaces with fast-paced very entertaining games. CasinoLava follows these patterns closely. The games it contains are the successful games that Playtrix has been perfecting over many years for real casino players. Further to the "phenomenal entertainment" as the company describes it, CasinoLava has a very special feature rarely found in such apps. It allows players to create their own casinos and invite friends to compete on their leaderboard. It becomes a great social gathering full of excitement and competition with huge rewards and entertainment to both users and hosts.

"This app is five years in the making! The social interaction and level of excitement it generates are unprecedented" said Samaha.
Play CasinoLava now: https://casinolava.com
FOR IMMEDIATE RELEASE Monday February 5, 2008
Playtrix is Expanding its Customer base
Playtrix continues to bring new ideas to the gaming and amusement business. Their many years of experience in the field and their agile research & development department are paying off for the company. They introduced the wireless games at the ICE show last year, where the players use remote-controls to play, and they expanded their products range even more this year. They now include the wireless multi-game of 15 games, the 5 player blackjack, and the 5 player baccarat. Besides from their regular customer base in North America which includes large corporations that operate casinos and gaming rooms in many countries around the globe, Playtrix claims to have received orders from major operators in Europe. "Our production line is running at full capacity since last December!" says Mr. George Samaha. The wireless games are small to ship and easy to install anywhere. But don't let their sizes fool you! Most of these are proven already in real operation in many countries around the globe, you may remember seeing this or that game in an old "wired" cabinet somewhere, well now look for it in the "wireless" configuration. The MiiNii Baccarat, like the blackjack, is a wireless cashless game, midi-baccarat table, the same game and rules as found in many casinos around the world, but with the practicality and elegance of our wireless technology.
FOR IMMEDIATE RELEASE Monday February 5, 2007
Blackjack becomes wireless.
Playtrix Research Inc. is a privately owned Canadian company based in the region of Montreal in Canada. Its philosophy is to create, build and develop unique, reliable technologies for the gaming industry. Its Research and Development team has more than 20 years of experience in casino games design and programming and has accomplished a proven record of technological advancement in this field. Playtrix games are sold, under different names, in many countries around the world. Playtrix introduced the MiiNii Blackjack the Five Player Wireless Blackjack in January 2007 at the ICE show in London . Playtrix is very proud to be the first in the world to introduce this state-of-the-art technology to the gaming industry. "The wireless part is completely new but the game itself is a proven technology and has been in operation, with great success, since 1996" said George Samaha. At that time, Playtrix penetrated the market by supplying the electronic boards to its customers and assisting them in building their own cabinets. Since then, the demand for this game grew exponentially. The only drawback was the fact that building these cabinets was very complicated. This encouraged Playtrix to invent this wireless concept which is easy to use, ship and handle. Installation is a breeze, just connect the controller box to a plasma monitor, TV or to a computer screen, give the handheld battery-operated industrial remote controls to the players and start playing in less than five minutes; it is an instant, reliable, casino table where up to five players can enjoy playing MiiNii Blackjack.
Download
Get your file
X-Tera Quick Reference
Click here to Download
File type: pdf
Get your file
X-Tera manual
Click here to Download
File type: pdf
Get your file
Miinii Wireless programming
Click here to Download
File type: pdf
Get your file
5 Player Blackjack Manual
Click here to Download
File type: pdf